Strongsville City Jazz
The Strongsville City Jazz is one of the most versatile groups of its kind in the Cleveland area, playing everything from jazz
classics to swing music from the big band era. The fine musicians who make up the band bring a variety of musical experience to their performances that include entertaining at Playhouse Square, The Front Row Theater, Kenley Players, and The Coliseum. Some members of the band have performed with some well-known ensembles, including The Glenn Miller Orchestra, Warren Covington, Buddy Rich, Louie Bellson, and Jimmy Dorsey big bands and The Cleveland Jazz Orchestra. The band performs during the summer as part of the Strongsville Community Band Summer Concerts and in other area communities. During the winter the band has been featured at a number of Cleveland area high school jazz festivals and on occasion has played for some dances.

Strongsville City Jazz at Masonic Temple Auditorium photo courtesy of owner, Don Emery.


Check out the article about the "Christmas Jazz" concert in the Strongsville Post . Click here.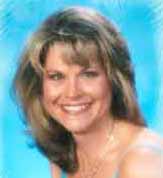 Vocalist Kim Wasielewski complements the band with her refreshing vocal renditions of many pop favorites. Kim, a dance instructor and yoga teacher, has been singing with the band for a number of years.




The Strongsville City Jazz is co-directed by Ken Mehalko and James Wonnacott. Ken founded the band in 1992. He is retired from the Strongsville City Schools where he successfully directed the high school band for 29 years. Presently he directs the Strongsville Community Band, and is the former Director of Athletic Bands at Baldwin Wallace College.

James Wonnacott is also a graduate of Baldwin-Wallace College. He retired from the Strongsville City Schools in 1996 where he had success teaching at Center Junior High School. As a freelance musician and arranger he has performed for many prominent bands and entertainers, including The Cleveland Jazz Orchestra and has toured with singer Al Martino. On June 27, 2011 Jim performed with the Jimmy Dorsey Orchestra, featuring the Pied Pipers at Lake Chautauqua, New York. He is the founder and former Musical Director of the Baldwin-Wallace Alumni Jazz Orchestra. Jim received the 2009 BW Conservatory Alumni Achievement Award in recognition of his accomplishments as a performer and educator in the Cleveland area and his dedication to the Alumni Jazz Orchestra and was awarded the BW Alumni Association Merit Award in May, 2011. On July 11, 2012 the Cleveland TOPS Swingband named Jim as its new Music Director. On May 2, 2013 Jim was inducted into the Euclid High School Alumni Association's Distinguished Acheivement Hall of Fame.
---